"If I had my time over I would do the same again. So would any man who dares call himself a man."       
-Nelson Mandela-

Whenever I am a part of Ice Breaker activities that ask me to name one thing about myself which would surprise the people in the room, I always write the same thing.  "I traveled to Japan, Mexico, Russia, Poland, South Africa, Austria and Italy all before I graduated from High School." No one ever guesses it is the black guy with dreadlocks from the south side of Chicago!
But, that is the reality. This hip-hop loving, saggy pants wearing, black, male, teenager from Englewood was able to travel all over the world and it was all due to MUSIC.  Wel,l and some major financial sacrifices by my mother and others. (smile) 
As we celebrate the life of Nelson Mandela, one of the greatest leaders of our lifetime, I am reminded of my trip to South Africa in 1996 with the Chicago Childrens Choir (www.ccchoir.org) as ambassadors for racial reconciliation and peace.  As teenagers many of us had no clue the impact this trip had on history or our personal lives but it became extremely clear as the years passed.  We spent 32 days in South Africa and traveled the entire country. We sang in historic Regina Mundi Church (Bishop Desmond Tutu), stayed with host families, and found ourselves engaged in some very difficult conversations about race and prejudice.  We sat front and center as the country of South Africa tried to untangle the web of decades of injustice and uninformed prejudice.
We also visited Shanty homes on the outskirts of South Africa and had our minds blown by the extreme poverty of the villagers, yet their extreme joy in life and hospitality to us.  It was an abrasive reminder to an arrogant, spoiled, American teenager that there was more to life than material things.  (Which I found out the hard way later on in the tripe when all of my luggage was stolen off our tour bus!) 
I am convinced that God was speaking to me even then in South Africa although I personally was not committed to him, yet.  God's hand has been on me all along, even when I was not aware. It was this experience in South Africa which began my heart for the marginilized and oppressed.   Losing this great leader today is a gentle reminder of the work God begun in me 17 years ago. I was too young to realize God was using Mandela & Music and that this tandem would be a huge part of my journey into Ministry.  Today as I write this blog I am honored to have been a part of Mandela's legacy and yet another testimony of the far reaching impact of his life.

If you would like to know more about the Chicago Children's Choir and our trip to South Africa in 1996 some media outlets aired some stories today about the trip.  Two of my good friends Mollie Stone and Jackie Johnson are featured in the stories. (If you look closely you will see me as well but the 1996 version... LOL) Check them out below:

http://abclocal.go.com/wls/story?section=news/national_world&id=9350377
http://wgntv.com/2013/12/05/chicagoan-who-performed-for-mandela-calls-the-experience-amazing/
Much Love everyone and Rest In Peace Mandela,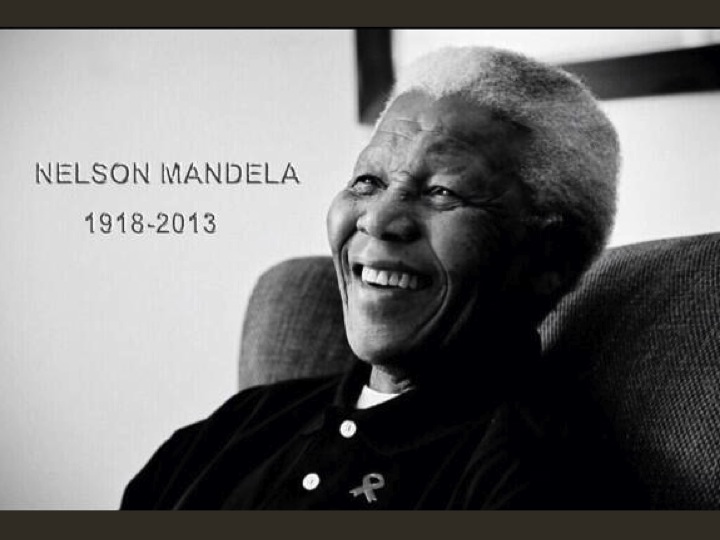 Pastah J